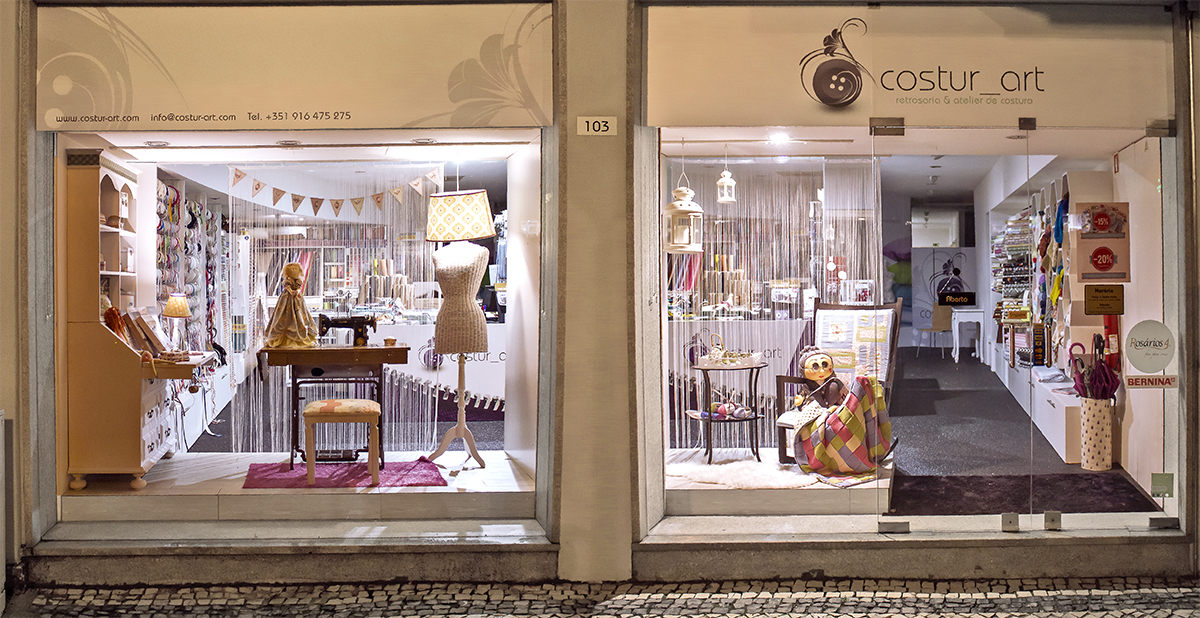 COSTUR_ART
It is a young, family-oriented company with shop open to the public since May 13, 2013.
We came up with the goal of creating a different and contemporary space that is detached from the concept of "traditional haberdashery" and that meets the needs of the people who longed for a place nearby, nice and modern. In our space you can buy haberdashery and various textile accessories and excellent quality, you can request sewing arrangements for your garments and can also learn or perfect the various sewing techniques through courses and various workshops we make regularly.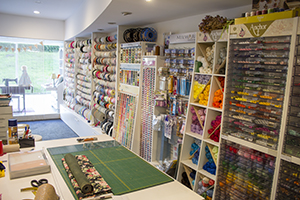 ONLINE PLATFORM
The launch of the corporate website and online store aims to provide our customers a more convenient and also secure way to purchase our products, as well as keep up to date on what concerns the arrival of new articles, workshops and dissemination of works of our customers.
HOW DID THE IDEA CAME THROUGH
This project began to take shape in late 2011 when the managing partner Susana Tavares was seen contemplated with unemployment. We say "contemplated" for this event was seen as an opportunity and not as a fatality. After some thought about what I would do in the future, Susana decided it would like to explore your "bug" by sewing since, and its professional dressmaker mother in the field of decoration, very early coexisted with lines, fabrics, buttons and ribbons. However, even though you already have some knowledge acquired by this his first great teacher, Susana decided to improve this knowledge by taking a cutting and sewing course at the Atelier School Margarida Pereira and thus be better prepared to face their new challenge.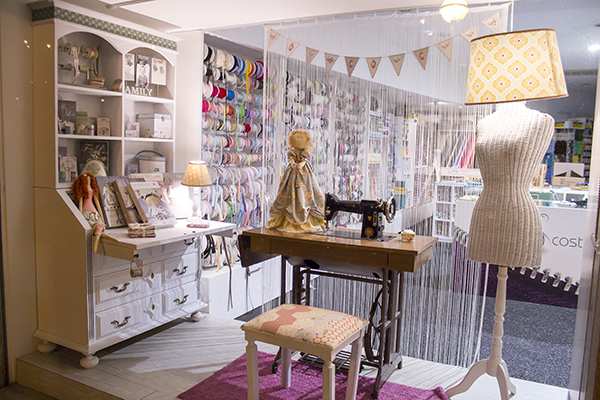 PROJECT DEVELOPMENT
Trying to take advantage of the benefits given by the IEFP to the creation of self-employment was made an application to INVEST + program with the Caixa Geral de Depósitos that after nearly a year of perseverance and determination, approval of the project was finally achieved.
OUR MESSAGE FOR YOU
We hope this space will meet your expectations and you can find here what you want, because our greatest wish is that you feel satisfied with the purchased product or the end result of the service we performed.